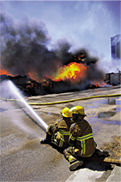 In the event of wind or water damage, fire or other major catastrophe, our team of construction professionals stand ready to manage your customers' repair and restoration projects from start to finish.
Your clients turn to you for help.
To whom do you turn?
KNC Contracting works hand-in-hand with the insurance industry to accomplish the difficult task of restoring properties after devastating disasters.


An experienced team
Backed by the peerless reputation of our national parent company which enjoys a 30 year history of success in the construction industry, KNC Contracting offers you a seasoned team of professionals including project managers and administrators, field supervisors, architects and tradesmen.

We utilize the industry's foremost estimating software to provide accurate and realistic repair costs based on an assessment of the damaged property. From here, we assign a Project Manager to oversee every detail of the reconstruction process. From the scheduling of subcontractors and approving materials on-site, supervising tradesmen and coordinating designers, to final walk-throughs with inspectors, KNC Contracting leaves no item unchecked.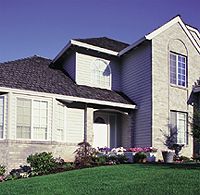 With our dedicated, professional team of experts working with you, you can confidently assure your clients their claims will be settled exactly as specified on a timely basis. At KNC Contracting, we not only help you restore your customers' homes and businesses, we help you rebuild their lives.